Conversion Services
A Nationwide Leader in Senior Shower Conversions
Our Process
Senior Safety Pro can build any type of conversion, from a simple budget tub cut to a traditional tub cut, shower in remodel. We offer bathroom accessibility features for both handicapped and seniors including ramps, folding seats and easy wheelchair access.
Our E\Z Step Bathtub to Shower Conversions are a simple day and a half process that converts your existing bathtub into a walk in bathtub or shower. The process is the most cost effective and fastest way to create a safe and secure walk in shower. We've been converting bathtubs into walk in showers for over 25 years and have perfected our process of a quick and easy conversion in any type of bathroom. All conversions come complete with a bathtub refinishing, 2 grab bars and a non slip safety mat.
In most cases a shower remodeling project can cost from $6500 to $10,000 and can go up from there depending on the materials chosen – hardware colors, plus other upgrades and options. In most cases, Senior Safety Pro can offer you anywhere from 55% to 65% savings when you install an E\Z Step Tub to Shower Conversion.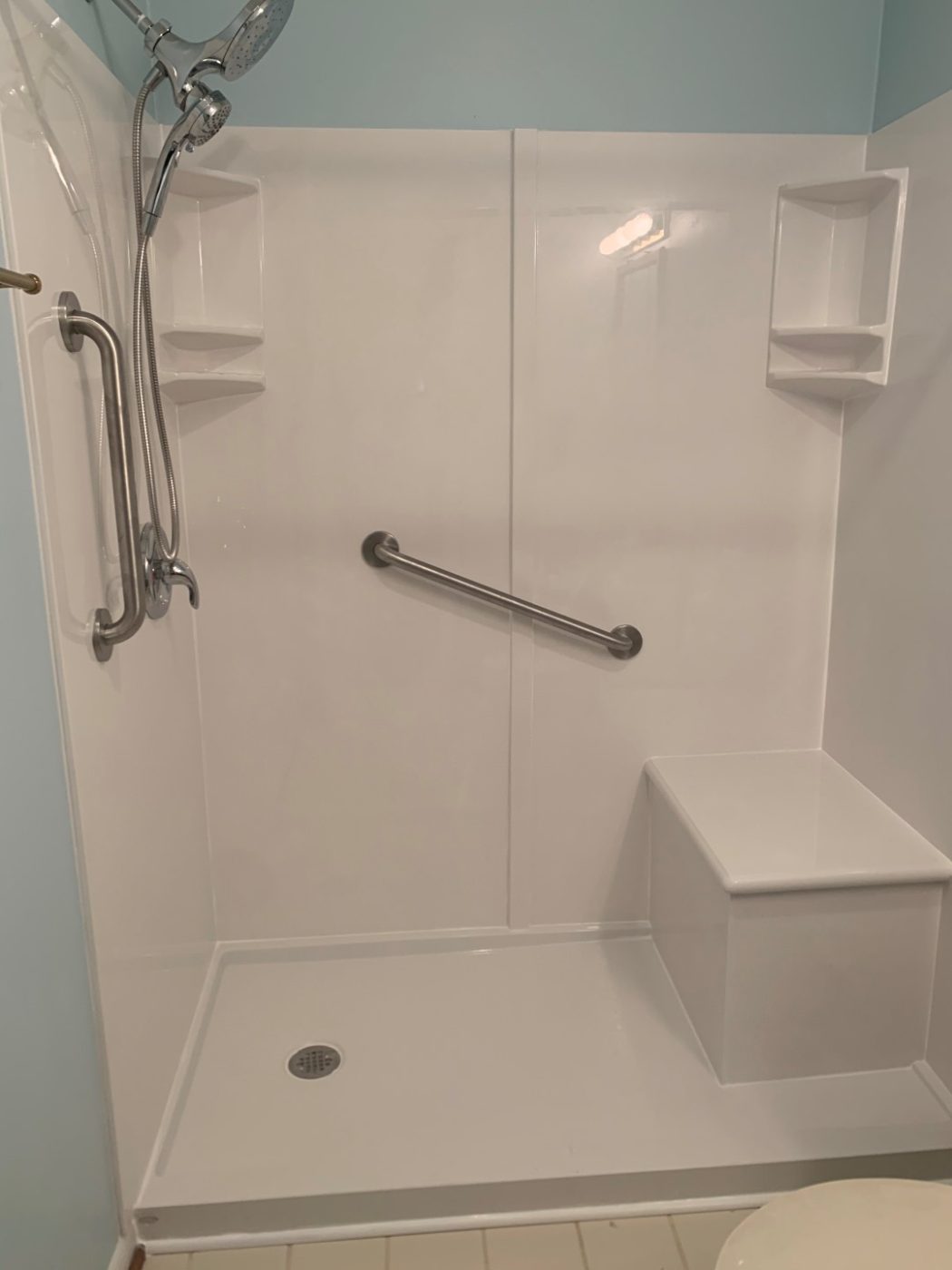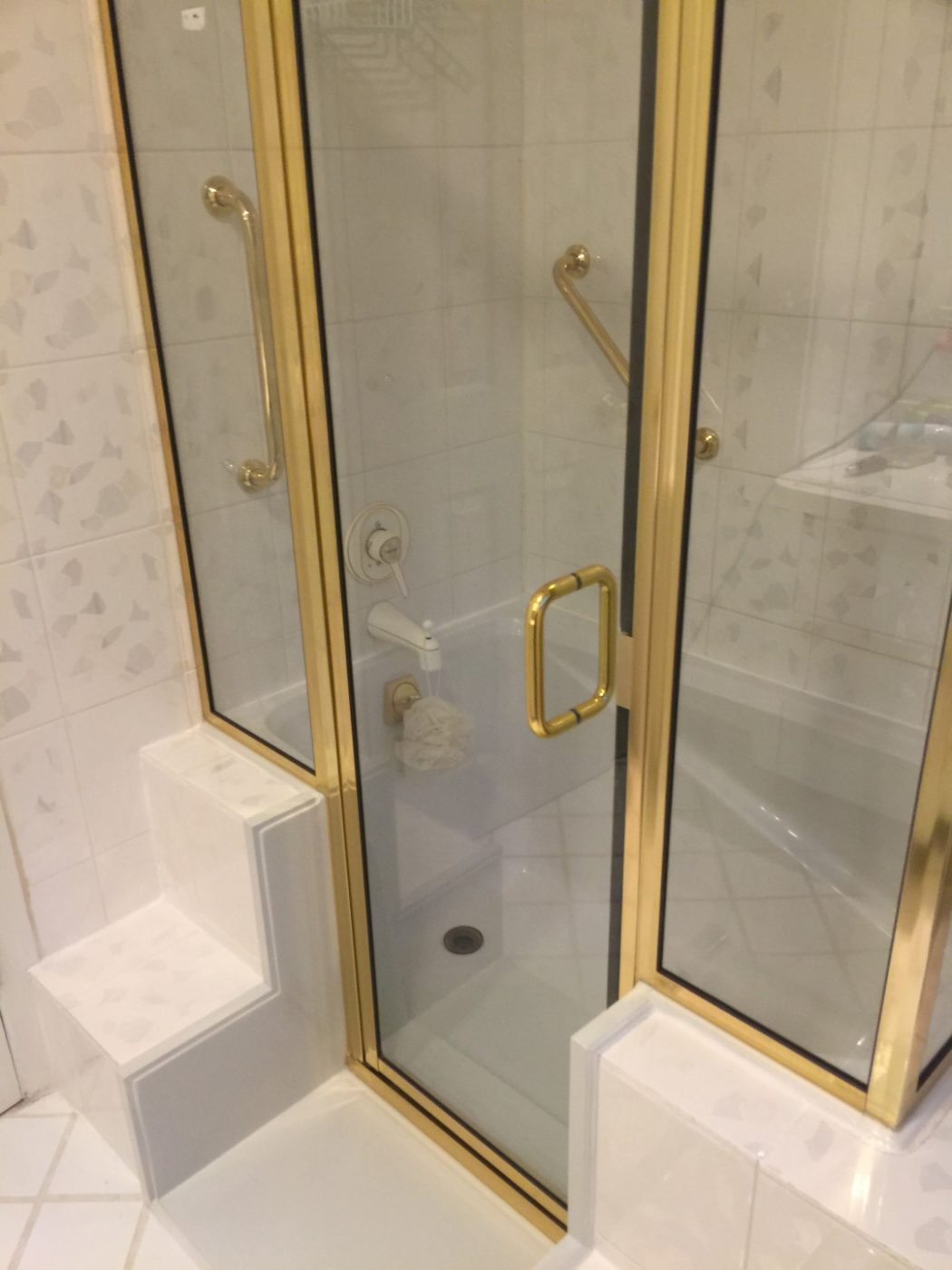 All Our Conversions Include:
Lifetime Warranty On Workmanship and Materials

Project Completion in a Day and a Half

Custom Handicap Access Features

4″ to 5″ Step When Complete

Hand Held Shower Heads

Custom Built Benches

New Bathtub Refinish

Shower Seats

Grab Bars

Trim Kits

17″ Tall Toilets

Walk In Bathtubs

Non-Slip Bathmat

Frameless Shower Doors

Wheel Chair Shower Pans

Custom Built Shower Doors